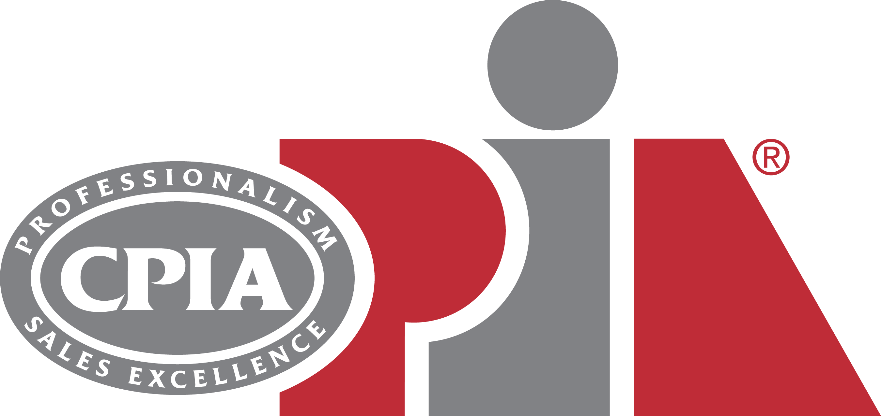 PIA is pleased to announce an outstanding opportunity for you to receive hands-on, how-to training that you can immediately put to work back at your office! Insurance Success Seminars lead to the CPIA designation and are developed by the American Insurance Marketing and Sales Society (AIMS). The courses are designed for company and agency sales managers, high-performing producers, new producers who want to jump start their careers, and anyone who wants to ignite a sales fire within their organization.  The CPIA designation also qualifies as an approved E&O Loss Control Seminar by Utica National Insurance.
Can't attend all three sessions as scheduled? Each session is approved for 7 hr. CE credit and serves as a stand-alone course that provides valuable information for your agency. While you must attend all three sessions to earn the CPIA designation, you DO NOT need to take all three sessions in order—simply catch the course you missed the next time it is offered!
The AIMS Society, in partnership with PIA of MN, is currently offering of the CPIA Seminar Series.
CPIA1— Position for Success
During this program, participants are encouraged to focus on internal and external factors affecting the development of the state of the insurance marketplace; analysis of competitive pressures; necessary insurance carrier underwriting criteria; and consumer expectations and understanding.
When: Tuesday, January 23rd 2024
Where: Western National Insurance Headquarters
4700 West 77th St
Edina, MN 55435
CPIA2—Implement for Success
During this session, participants will be provided with specific tools for analyzing consumer needs; will learn to utilize risk identification techniques to gather pertinent prospect information; will develop skills necessary to assimilate information gathered into a customized protection program; and will participate in exercises designed to promote effective delivery of proven solutions.
When: Tuesday, February 27th 2024
Where: Western National Insurance Headquarters
4700 West 77th St
Edina, MN 55435
CPIA3—Sustain Success
This program focuses on fulfilling the implied promises contained in the insuring agreement.
Students will review methods of providing evidence of insurance coverage and discuss policies and procedures for controlling errors and omissions including policy review and delivery, endorsements, claims-processing, and handling of client complaints.
When: Tuesday, March 19th 2024
Where: Western National Insurance Headquarters
4700 West 77th St
Edina, MN 55435
CPIA Advanced— An E&O Loss Control Program For All Agencies
During this workshop participants will focus on the exposures, insurance recommendations for coverage and risk management techniques used to identify, analyze, and control them. Having proper insurance along with implementing proper control and company policies can keep an organization from financial ruin. Cyber insurance is evolving, and the policy forms differ in many ways. Understanding cyber risks, both property (first-party) and liability (third-party) and providing the proper insurance protection is critical for all organizations.
When: Tuesday, April 16th 2024
Where: Western National Insurance Headquarters
4700 West 77th St
Edina, MN 55435
Please click on the links below for program and registration information. 
CPIA Designation Information Page
AIMS Course Calendar and Registration Links
If you have questions regarding your CPIA Designation status, please contact AIMS Society Headquarters at 877-674-CPIA (2742) or email info@aimssociety.org.
*Advanced Courses will update your CPIA designation.
*Advanced Courses are open to anyone and are approved in some states (check the course registration page for CE approval by State).
*If you are looking to earn your CPIA Designation, you must first complete the CPIA Designation Series (CPIA1, CPIA2, and CPIA3). Click HERE for more information on the CPIA Designation!
Congrats to our 2023 CPIA Designees!