Educate
CPIA, Online Continuing Education, and Education Day 2023!

PIA Education Day 2023!
Save The Date For Education Day 2023 September 25th & 26th @ The Park Event Center in St. Cloud!
Whether you are waiting at a stop light, traveling down the interstate or cruising a scenic Minnesota country road, we see it every day. People are on their cell phones. It wouldn't be so bad if they were just talking on them, but they are texting, watching YouTube and even…
Read More
Minnesota lawmakers finished their agreed-upon tasks in a 21-hour special session that adjourned just prior to 7am Saturday, May 25th – just in time for the Memorial Day weekend. The marathon special session marked an end to a contentious year at the legislature – one in which divided government was…
Read More
Featured Benefit: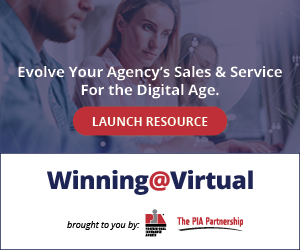 PIA Members:  Winning@Virtual is now available to help you navigate the technology that's helping agencies succeed! CLICK HERE for more info
Professional Insurance Agents of Minnesota
PIA of Minnesota is dedicated to providing support and personal service to independent insurance agents and consumers, by promoting professionalism throughout the insurance industry. We assist Minnesota's independent insurance agents in fulfilling the insurance needs of their clients, through education, advocacy, and agency solutions. Serving agents since 1994, PIA of Minnesota is an affiliate of the National Association of Professional Insurance Agents.